There are in total 6 treasures in Siegelord. You will have chance to unlock 3 of them when you are around level 30 and the other 3 when you are around level 80 (depends on your process of completing the main quests). Treasures can affect your combat rating by enhancing your attack, defense and maximum troops your generals can lead.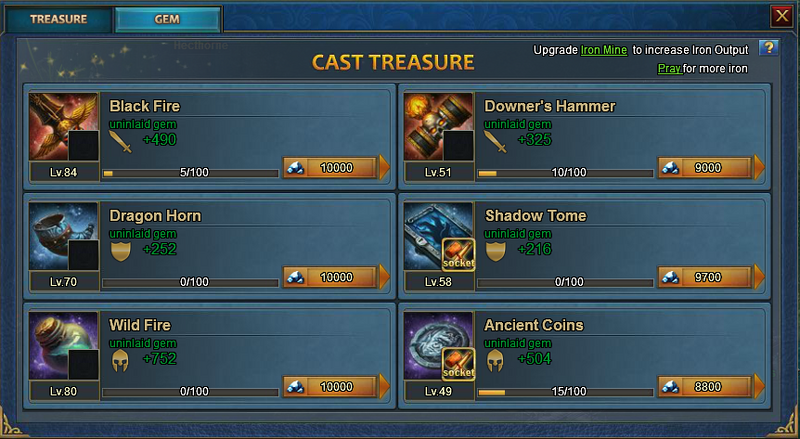 Initially, your treasures can offer only limited help in battle, but you can upgrade them by casting them using Iron. 
 When you are around level 90, you may have a chance to research the Primary Gem Technology, which enables you to inlay gems to your treasures. Inlay gems in the treasures can make them even more powerful. You can obtain gems from Gem merchants at first, or from resource scenarios and by praying when you reach certain levels.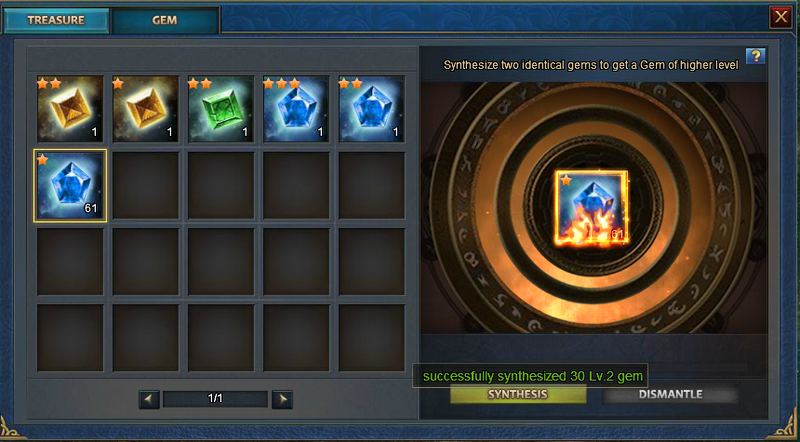 Gems can be synthesized to higher levels. Because you can only inlay one gem to each treasure, higher level gems are necessary in the later stages of the game.
When a treasure is above level 100 (which your character also must be since you cannot level a treasure above your character) it becomes heavenly and is buffed.