In Siegelord Easter Event, you can acquire either a common or senior Easter pack. Let's take a look at the event details.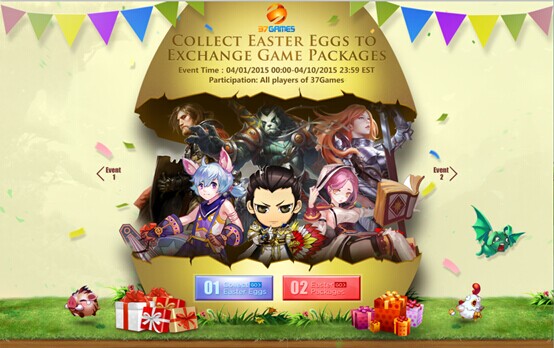 Method 1: An entertaining mini-game of collecting Easter Eggs was prepared for you in event one. In order to redeem the senior Easter pack, you need to crack as many eggs as you can within 30 seconds. There's only one free chance of playing this game each day, but you can get an extra chance by sharing the event page with your friends.
Method 2: Invite your friends to register any games successfully in the event two, you can get 50 eggs. There are limits for the amount of friends you can invite but each IP will be counted only one time. To receive the gift code you've gotten, just check your rewards in this event.