Generals are very important in Siegelord. You need them to lead your soldiers and to occupy cities. In total, you can recruit 4 generals and 1 squire (technology required). When you defeat a general or complete certain main quests, the general will be available for recruitment in the Tavern. Generals are of different quality and are endowed with different strengths. In earlier levels you may only recruit blue, green and yellow quality generals, but later on, you can have access to more powerful generals. 
To recruit generals, go to the tavern. You can check the available generals and those you are going to unlock on the Wall of Fame, or click on the question mark on the right. If you would like to keep a general when refreshing the tavern, you can simply lock him by clicking the padlock icon so it closes.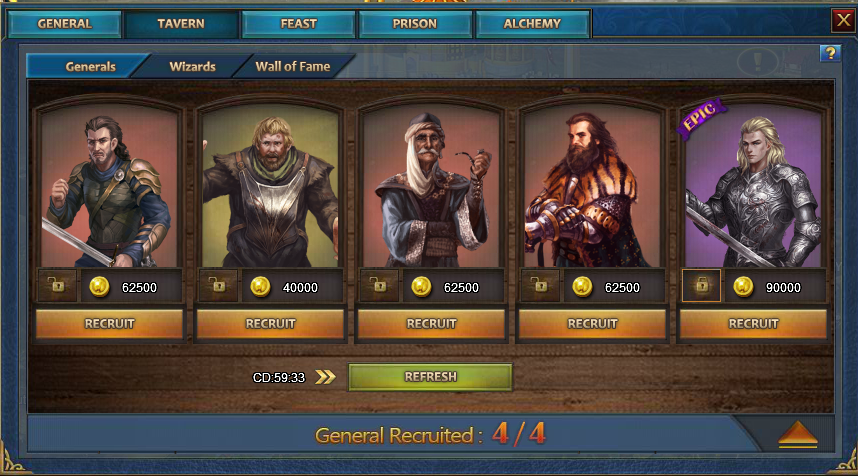 Background colors of the generals implies their quality. Move your mouse to a general to view his or her stats. Each general has his own strength and weakness. Some have special tactics or talents. If you are interested in the stories behind them, you can check the generals' story.